2019 HKPADS Paediatric Dermatology Symposium: Eczema 360°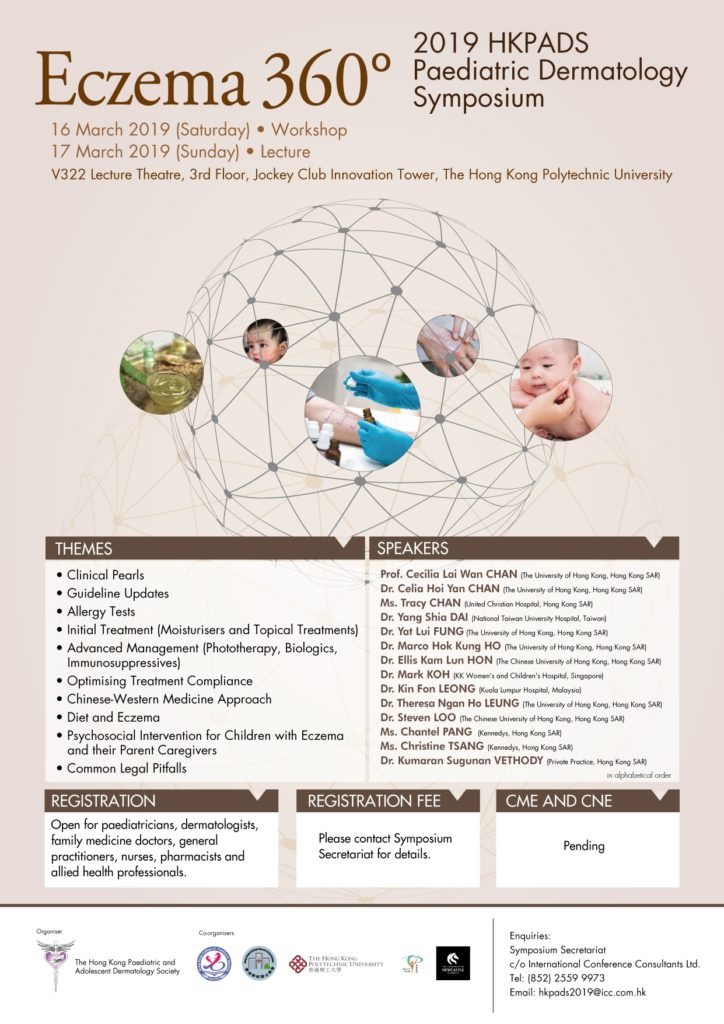 The annual symposium for the Hong Kong Paediatric and Adolescent Dermatology Society – Eczema 360°- will be held on 16th to 17th March 2019 (Saturday and Sunday) at the Hong Kong Polytechnic University. This event will be a valuable opportunity for local and international professionals to share their experience and practical knowledge in paediatric dermatology. This year the focus will be on eczema and inflammatory skin diseases in the paediatric age group. The event will be composed of a half-day nursing workshop followed by a full-day symposium led by experts in the field.
Registration is open for paediatricians, dermatologists, family medicine doctors, general practitioners, nurses, pharmacists and allied health professionals. Registration and symposium programme can be accessed here.
About the Author
Related Posts
More From This Category